About Bailey R. Moore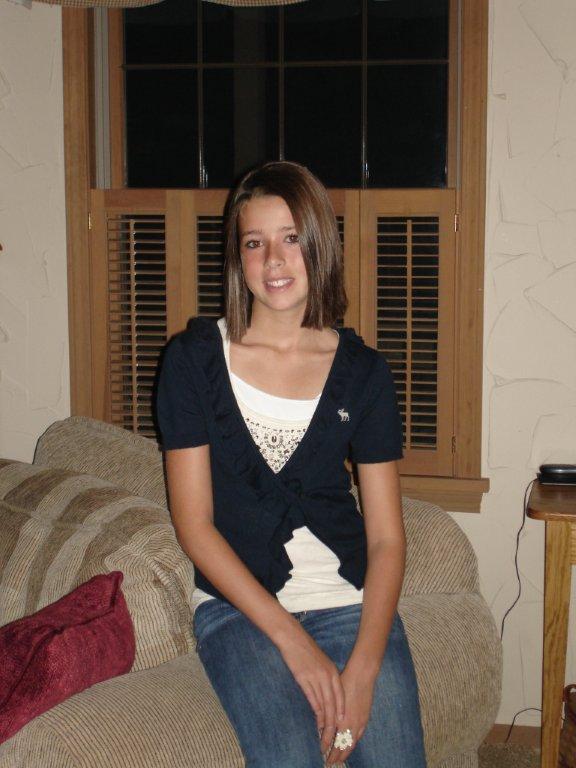 At 14 years old, Bailey Reid Moore was the typical middle school girl. She was the epitome of a true girly girl – she loved makeup, shopping, chatting about boys with close friends and being with her family. Growing up she tried lots of sports but had finally found a passion for soccer, which could be seen each weekend as she traveled around with her soccer team, the Warsaw Wave. Unlike many other middle-schoolers, she had a desire to learn. She loved school, not just the opportunities to interact with friends, but the actual education she received. All of this came to an abrupt halt during the summer of 2010 as she was diagnosed with Acute lymphoblastic leukemia (ALL). Beginning on July 21, in typical "Bailey-style" she embraced her illness in the same fashion as she handled life – head on and full of hope for tomorrow.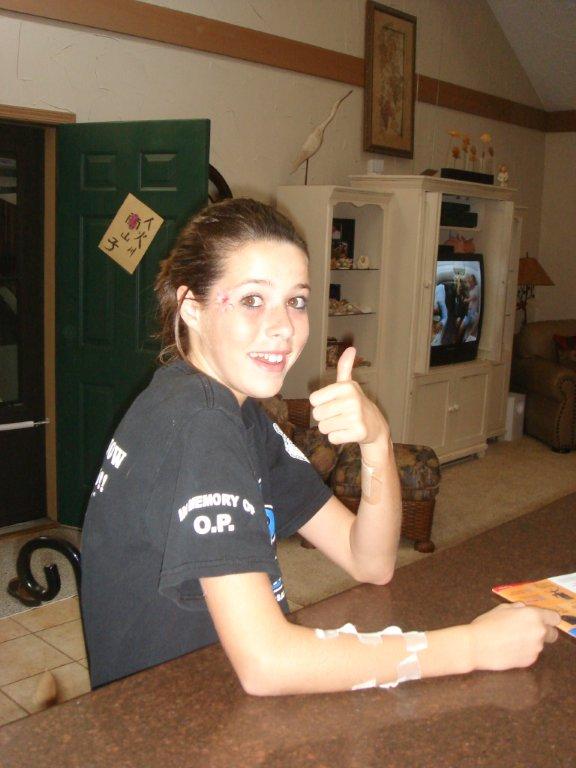 Tomorrow became trips to Riley Children's Hospital in Indianapolis, Indiana for spinal taps, bone marrow aspirations, chemotherapy, blood and platelet transfusions and overall check-ups to benchmark her progress. Intermittent trips were also made to Lutheran Hospital in Fort Wayne, Indiana where Bailey received transfusions to build up her blood counts. As Bailey fought ALL, all tests showed she was benchmarked for success and had entered into remission within 30 days of treatment. However it was going to be a tough road ahead for her. On her 13th birthday, October 17th, she developed a fever and had to be taken to Lutheran Hospital for observation and antibiotics to fight off infection.  This small fever, led to a three week stay in Riley's ICU during which she lost 18 pounds, a lot of strength and developed neuropathy. She remained in remission throughout the remainder of her treatment, gaining back strength and mobility in November and December. By mid-January, the neuropathy made it impossible for her to maintain balance and walk, making her "life from the chair" just another hurdle that she knew she would overcome – she always told us, "God has a bigger plan for me." During this time she looked forward to visits from friends, Sally, "Aunt Elaine" and Carolyn – all part of her new social network.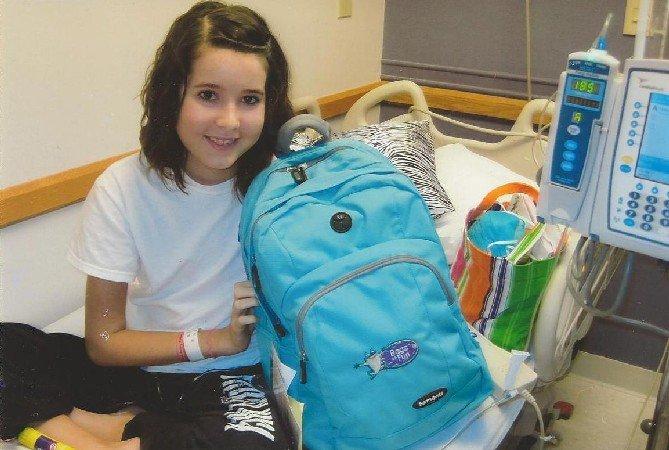 During her journey, she became very close with her homebound teacher, Nate Howett – a teacher at Edgewood Middle School. On several occasions, she talked about teaching and giving back what he gave to her. When she said prayers, Bailey never asked for help for herself, but was quick to ask that God take care of her Mom, sisters and new brother-in law, her Doctors and Nurses and of course her friends at Riley undergoing the same journey.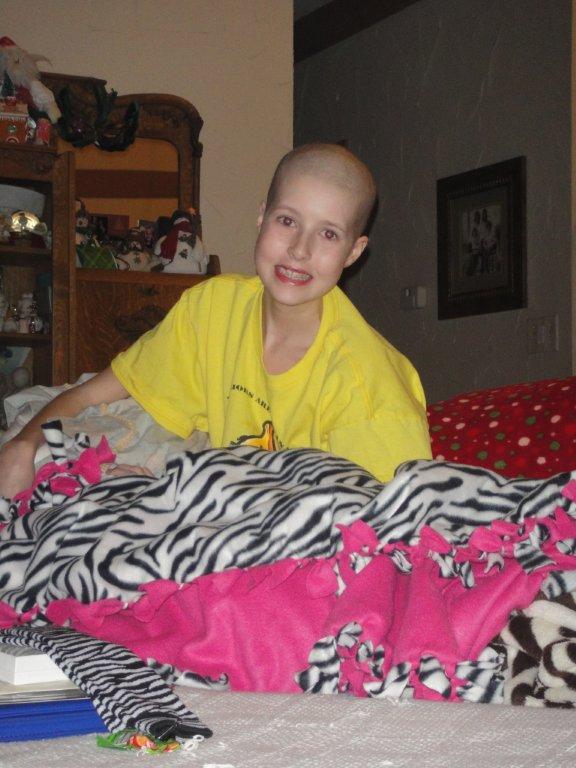 Bailey finished her chemotherapy protocol on February 24, 2011. The weekend was full of hope – she was in great spirits and we all felt that the worst part was over! Tuesday, during a routine blood transfusion, she was very emotional and at one point asked that when with treatment if she could do something for her school out of her savings account. How do you turn down request like this?
On March 3, 2011, after a very long and tiring day, in complete remission and done with chemo, she looked her family and said, "I love you all, but I am ready to go to sleep now". Bailey closed her eyes and completed her journey to heaven. Within a few days of her passing, her family and close friends decided to carry out her idea of giving back to the community that had so helped her. The Bailey R. Moore Foundation Scholarship fund was created not only in memory of Bailey but in memory of her true, fighting tiger spirit.